Senior Product Marketing Manager, Top Customers, WooCommerce
This job is no longer accepting applications.
Passionate about helping brands scale? Excited about enabling businesses to manage complexity and grow to the next level?
WooCommerce is the most popular eCommerce platform on the web, and we're looking for an experienced medium-to-large B2B marketer to help shape a marketing strategy, plan campaigns, and produce collateral to enable Sales, Business Development, and Customer Success teams in their work with our top customers.
As a part of the Woo Marketing team and a key contributor to our large business approach, you will understand the needs of our high growth, high volume customers, anticipate their future eCommerce directions, and market products that can drive major results for them. You will define and prioritize work that contributes to cross-functional goals across segment acquisition, growth, satisfaction, and retention.
PRIMARY RESPONSIBILITIES
Collaborate closely with leaders across Sales, Business Development, Customer Success, and Partnerships. Set ambitious goals and outline a marketing strategy that will help the team achieve them. Participate in annual and quarterly planning; articulate how you will use your Product Marketing skills to contribute; lead execution with the appropriate measures and checkpoints.
Drive campaigns and produce marketing collateral. Write and guide our narrative with key customers; create content to attract prospective customers; help define the strategy to compel current customers to adopt more WooCommerce products. Manage production with agencies and contractors as needed. Co-market with Automattic's VIP Marketing team on the right prospects.
Develop case studies and proof points. Help current and prospective customers see their growth path with Woo, using case studies, thought leadership, aggregate data, and research to underline the right proof points. Produce a robust library of marketing tools to bolster our online properties and for Sales and Customer Success teams to draw from.
Advance our customer understanding. Leverage qualitative and quantitative research, outreach, and community events to ensure we stay on top shifting or emerging preferences. Demonstrate a compelling perspective on where the market is headed and how we can preemptively meet our top customers' needs. Surface insights in marketing strategy and cross-functional decision-making.
Stay ahead of competitors. Keep an eye on what our competitors are doing for their top customers – and help us ensure our marketing stays fresh and relevant.
REQUIREMENTS
You have:
5+ years of experience in technology companies, with 2+ years in a large customer or enterprise product marketing role. Preference for experience in eCommerce.
Experience developing enterprise communications strategy. Crafting messaging frameworks, sales training presentations, and customer one-pagers should feel natural for you. An understanding of sales support and effective lead generation tactics are also helpful.
Strong project management and organizational skills. Capable of balancing multiple projects and goals. Detail orientation where it matters.
A proactive nature. Lay out plans that others are eager to follow.
A bias toward collaboration! Excitement to share your expertise with the team shows up in attention, diligence, and communication.
HOW TO APPLY
Sound interesting? If yes, click the Apply button below and fill out our application form.
In your cover letter, tell us about a time you partnered with cross-functional team members to win a big project or customer. What was your contribution to the results?
Proofread! Make sure you spell and capitalize WordPress and Automattic correctly. We are lucky to receive many applications for this position, so try to make your application stand out.
ABOUT AUTOMATTIC
We are the people behind WordPress.com, WooCommerce, Jetpack, Tumblr, Simplenote, Longreads, Day One, and more. We believe in making the web a better place.
We're a distributed company with more than 1600 Automatticians in 80+ countries speaking 90+ different languages. We democratize publishing and commerce so anyone with a story can tell it, and anyone with a product can sell it, regardless of income, gender, politics, language, or country.
We believe in Open Source and the vast majority of our work is available under the GPL.
DIVERSITY, EQUITY, AND INCLUSION AT AUTOMATTIC
We're improving diversity, equity, and inclusion in the tech industry. At Automattic, we want people to love their work and show respect and empathy to all. We welcome differences and strive to increase participation from traditionally underrepresented groups. Our DEI committee involves Automatticians across the company and drives grassroots change. For example, this group has helped facilitate private online spaces for affiliated Automatticians to gather and helps run a monthly DEI People Lab series for further learning. Diversity, Equity and Inclusion is a priority at Automattic, though our dedication influences far more than just Automatticians: We make our products freely available and translate our products into and offer customer support in numerous languages. We require unconscious bias training for our hiring teams and ensure our products are accessible across different bandwidths and devices. Learn more about our dedication to diversity, equity, and inclusion and our Employee Resource Groups.
Apply
Your application has been successfully submitted.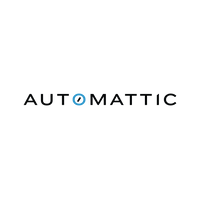 We are passionate about making the web a better place.