Director of Product - Consumer Experience
This job is no longer accepting applications.
We're looking for a Product Director with a founder mentality. If you've started a company before, are winding down your startup, or want to start a company in future, you've come to the right place. If you're ex YC/techstars, have raised funds for your startup before, or you're in transition thinking about what's next, this role could be the perfect fit for you.
In this role, you will join a cross-functional team of designers, engineers, data scientists, and operations to build technology that puts patients first. We optimize for people with a founder mentality because we need to distill an insane amount of complexity into experiences that patients can easily understand, and providers can delightfully and efficiently deliver.
This role is REMOTE friendly and can be located anywhere in the U.S.!
What You'll Do
Lead the product strategy for Carbon Health including roadmap, customer segmentation, positioning, messaging, and pricing
Pull context across design, engineering, data science, operations and clinical teams in service of feature development
Facilitate product definition and design, including prototyping and UI/UX, by gathering product requirements for Carbon Health and enterprise level users
In this role, your hero customer is a patient, for whom you'll prioritize and optimize the best mobile first, online to offline patient experience possible
You'll work on a few connected areas:
Omnichannel Patient Experience: this team will be responsible for threading together the end to end patient experience across offline, online, in clinic, and more.
Patient Mobile App: at the core of the Carbon patient experience is our patient application on web, mobile and in app, which contains the patient's entire health record, and enables seamless patient <> provider communication. This team will be responsible for a cogent, cohesive app experience ensuring patients get the best care and always understand what's needed.
Multiplayer: healthcare is inherently family oriented, but online experiences tend to focus on individuals. This team will help deploy and advance a high quality family account model, enabling easy family booking, and more.
Care Discovery: the healthcare system often confuses patients. This team will help ensure patients easily and proactively find the care that's right for them.
In Clinic Applications: we try to use technology to make a better patient experience. This team will be responsible for advancing and adapting the in clinic applications to improve provider < > patient communication, patient education, and more.
About You
7+ years' experience building and shipping delightful mobile products
Past experience starting a company before, raising funds, and/or gone through an accelerator is preferred (not required)
Entrepreneurial track record of taking an idea from zero to reality
Willingness to do individual contributor product management work
Track record of effectively using data and performing business analysis to support product strategy/decisions
Track record of hiring, mentoring and leading product management teams
Bachelor's, Master's, or Ph.D. OR equivalent "preferred"
Perks
Forward-thinking, transparent, and inclusive company culture
Competitive salary, generous paid time off, learning time off and paid holidays
Comprehensive benefits package including medical, dental & vision Insurance with 100% of monthly premium covered for employees & 80% for dependents
401k with employer match, FSA, HSA, and dependent care options
Employee referral bonus program, employee resource groups, and professional development through Udemy Business
Apply
Your application has been successfully submitted.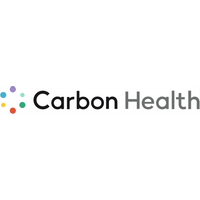 Making good healthcare accessible to all.