Marketing Copywriter
This job is no longer accepting applications.
COMPANY OVERVIEW
Michael Hyatt & Company is a performance coaching company based in downtown Franklin, TN. Our mission is to help high-achieving leaders and their teams get the vision, alignment, and execution they need to win at work and succeed at life—what we call The Double Win. We see personal and professional growth as a divine calling and glorify God by stewarding and improving the people, skills, and opportunities entrusted to us. Winning at work and succeeding at life is an expression of that stewardship, along with cultivating our businesses, closest relationships, and ourselves to achieve their greatest potential. The value we offer through our life-changing resources includes high-end executive coaching, live events, corporate training, and one-day intensives, daily planners, best-selling books, a network of podcasts, blogs, and newsletters. We're an award-winning Inc. Best Workplaces and Inc. 5000, high growth, mission-oriented company (with killer benefits), and we're looking for an A-Player to join our team. Learn more about what we do and our Core Values here.
POSITION OVERVIEW
The Marketing Copywriter is a full-time, salaried position that reports to our Director of Marketing, Marissa Hyatt. This role is eligible for our industry-leading benefits package, including:
premium health care (we cover 100% of your premium and 50% of your dependents')
unlimited PTO
a tiered bonus incentive plan
a one-month paid sabbatical every three years, and
paid maternity and paternity leave, among other stellar perks.
This position requires candidates to reside in Nashville, Tennessee, or within a couple of hours driving distance for regular in-person meetings throughout each month. Hours for this position are typically 9 a.m. to 3 p.m. CT, Monday–Friday, but are somewhat flexible. This position is more about accomplishing specific outcomes with a high level of communication than adhering to a set clock in and clock out time. We have a beautiful co-working space in downtown Franklin and support offsite work one to two days per week. And though our team highly prioritizes margin a few times per year, there will be the need to work additional hours on evenings and weekends preparing for product launches or events.
MISSION
The mission of the Copywriter is to contribute to the overall profitability of Michael Hyatt & Company by delivering compelling copy to convert and retain customers. This includes writing entire promotional campaigns, email funnels, video and webinar scripts, sales pages, and more to ensure our audiences have a compelling experience with our brand that ultimately helps us reach our revenue goals.
PROFICIENCIES
The mission of the Copywriter will be accomplished by delivering solid and compelling copy on time, executing frameworks for our email campaigns, and continuing to test and learn from each email campaign through the areas of responsibility below:
Strategize: Develop unique angles, content, and ideas to support selling our various products.
Write: Write persuasive, straightforward, and personable email campaigns, video scripts, sales pages, and social media copy optimized for search engines.
Evaluate: Review and evaluate email campaigns for effectiveness, with the availability to make last-minute adjustments based on feedback and performance.
Segment: Work alongside the high-level marketing strategy and develop targeted messaging to reach specific audience segments.
Collaborate: Ensure the overall success of campaigns by working collaboratively with the Director of Marketing and Marketing Team, sharing insight and strategic thought on reaching our goals.
REQUIREMENTS
Education: BA in English, communications, or similar field required
Experience & Values:
5-7 years of sales-focused web copywriting experience, preferably in a comparable industry
Proficiency with tools like Google Docs, Google Drive, Slack, Zoom, and Asana.
The ability to develop selling angles that support our high-level marketing strategy.
Mastery of email marketing best practices.
Experience writing and developing high-converting sales pages and video and webinar scripts.
Enthusiasm for details, organization, and deadlines.
The ability to write, collaborate and adapt to strategy changes quickly
Experience working in a team-oriented, virtual environment is preferred.
Connect deeply with Michael Hyatt & Company's core values.
Physical: Ability to bend, reach, and lift boxes and office supplies up to 30 lbs.
Michael Hyatt & Company team members are based near our headquarters in Franklin, TN. Because we value our team's autonomy to do their best and most focused work, we enjoy a primarily remote work environment, with weekly in-person meetings to collaborate and connect in our beautiful collaborative workspace. Currently, due to the pandemic, our workspace remains temporarily closed; however, we can't wait to open back up soon.
Apply
Your application has been successfully submitted.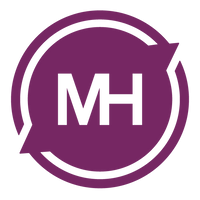 Get the Clarity You Need to Win at Work and Succeed at Life