Head of Marketing
Coefficient is looking for a remarkable Head of Marketing to build and execute a product-led marketing strategy. Reporting to the CEO, you will lead all aspects of marketing, from demand gen and digital to product marketing, content to brand and PR, and everything in between. You will be working in close collaboration with the founding team and other executive leaders to bring the Coefficient story and product to the world as the organization scales to new chapters.
The ideal candidate will be an experienced leader who can own marketing strategy and execution and have a strong foundation in product marketing. We are looking for an ambitious marketing leader who has the ability to both think big vision, while rolling up their sleeves to get things done and move with agility to achieve their goals. The candidate should have prior experience building and growing a company's inbound funnel to thousands and tens of thousands of leads to power a bottoms-up go-to-market motion.
This role will be Remote in the US.
Responsibilities:
Continue to build and set the overall marketing strategy for Coefficient, incl. content marketing, demand gen, growth marketing and more
Collaborate with sales, product, engineering, and leadership, to drive new business, cross-sells and upsells, be confident in owning a pipeline number
Develop positioning, messaging, competitive differentiation & go to market strategy
Own website content and optimization with comparison pages, persona and solution pages, FAQs and how-tos, explainer and product videos and blog content
Be at the forefront of new marketing technologies and strategies to innovate, improve efficiency, and increase results
Ownership of the full customer journey through all marketing touchpoints
Drive product & new feature launches and ensure readiness internally & externally
Work with customers to research and identify pain points, delights and deeply understand the needs to develop use cases, testimonials, case studies and inform product roadmap
Manage contractors, vendors and the Coefficient overall marketing budget
Requirements:
Bachelor's degree in marketing, business or related field (MBA a plus)
Former B2B SaaS Marketing experience is a must, preferably in a product-led marketing organization
10+ years of relevant work experience, preferably in a startup environment
5+ years in a B2B SaaS marketing leadership role, with experience hiring and managing high performing teams
Full stack marketing understanding, focus in either product marketing or demand generation would give you a huge edge
Have designed, crafted and organized integrated campaigns such as webinars, email marketing, digital across the entire customer lifecycle
Demonstrated ability to analyze a market and create effective personas and buyer journey's
Demonstrated experience and comfort owning a revenue and pipeline number; thrive in an outcome focused environment
Working knowledge of marketing automation, analytics and campaign execution
Outstanding verbal and written communications skills, you love to write and thrive on camera, as well as behind the scenes
Highly analytical, data driven and goal-oriented with a general 'do what it takes' attitude
Apply
Your application has been successfully submitted.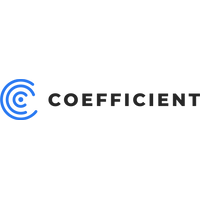 Connected Spreadsheets