Demand Generation Lead
This job is no longer accepting applications.
Fellow has an opportunity for a hands-on Demand Generation Lead to join our team to improve our current paid marketing efforts across all channels.
This person will manage the strategy and on-going execution of all demand generation efforts; with a focus on driving high-quality inbound leads that convert into sales opportunities.
Working closely with all cross-functional teams within the organization, this individual will test and optimize the ideal channel mix to deliver exponential growth.
Responsibilities
Manage the demand generation strategy and on-going execution of our marketing efforts, with a focus on driving high-quality inbound leads that convert into sales opportunities
Manage all external marketing channels and their performance: SEM, email, paid social, re-targeting, third-party paid partnerships, etc.
Align with our design team to scope and develop creative assets; our content lead to produce engaging, optimized content/ad copy; and our dev team to build high-conversion landing pages; all in an effort to support lead gen
Evaluate and advise on the use of new technologies, benchmarking trends, and competitor data
Analyze and optimize all aspects of the marketing funnel to identify areas of opportunity
Work closely with the sales and customer success teams to uncover areas of opportunity to drive growth and improvement across the customer lifecycle
Develop easy to read/access reports on daily/weekly/monthly channel performance, create a structured roadmap to communicate what marketing initiatives have gone out in-market and what is coming next
Qualifications
3-5 years of hands-on experience in B2B demand generation with detailed experience in paid B2B channels, automation, nurturing & conversion, and a track record of learning new channels quickly. (Bonus: SaaS experience)
Experience with Google Adwords and Facebook Ads (additional platforms also highly desired)
Seasoned in developing marketing briefs, managing robust roadmaps
Capable of multitasking; can manage multiple campaigns simultaneously
Strong problem-solving skills
Extremely process-driven and analytical
Experience working with HubSpot or other CRMs
Meticulous attention to detail in execution and a self-starting mentality
Excellent quantitative skills with a desire to analyze all channels
Ability to thrive in a fast-changing, fast-moving, scrappy startup environment
Exceptional critical thinking, problem-solving, decision-making, and communication skills
Passionate and results-driven!
Apply
Your application has been successfully submitted.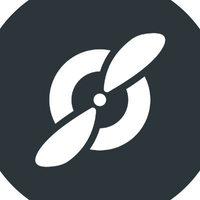 Your team's hub for meeting agendas, action items, and feedback.