Marketing Manager
This job is no longer accepting applications.
Shipping is sexy! And, incredibly important - now more than ever! Come build a logitech startup, Freight Club, within the comfort of a BC tech anchor company Cymax Group.
You'll build and lead a team to execute against aggressive growth targets. You have experience developing strategic initiatives, supporting tactical campaigns, measuring success (or failure - it happens, we learn, we grow...), and funneling all of that into the next move. You are obsessed with SEO, PPC, PR, CRO and FUN; you dream about split testing, copywriting, funnel building and the new ways to achieve and measure your impact across all of it.
You'll manage the day-to-day plus the development of long-term strategy, in partnership with the corporate marketing team. There will be tight deadlines, moving targets, multiple stakeholders, career-making projects, milestone moments and so much more.Freight Club's SaaS platform connects eCommerce sellers with reliable and affordable freight through our network of over 30 freight carrier partners. Launched in 2015, Freight Club delivers accessible logistics technology and pricing to retailers shipping across North America. We achieved more 150%+ growth YoY in 2020 and forecast continued sustainable growth ahead of market trends through 2025.
We're looking for an experienced, full-stack marketing manager to lead our growth. You in?
Apply
Your application has been successfully submitted.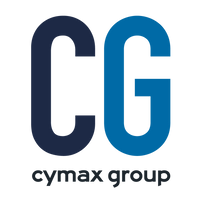 We build the tech that runs eCommerce